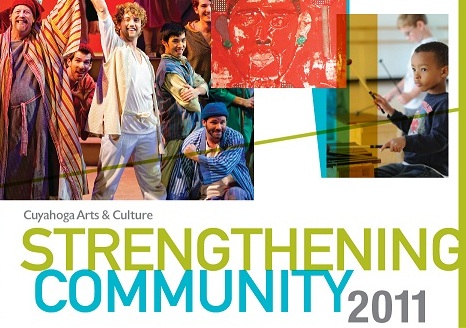 In Ohio's most populous county, the creation of a dedicated public funding source for the arts in 2007 has led to a 30 percent growth rate in the arts sector. That is one of the highlights of Strengthening Community 2011, a report released by Cuyahoga Arts & Culture (CAC).
Using data from the Ohio Cultural Data Project, the report demonstrates the significance of CAC's support: the public investment in the sector has allowed organizations in Cuyahoga County to not just weather the national recession, but thrive. Organizations offer free admission to 55% of the nearly 6.5 million residents and visitors served by arts and culture institutions, support a workforce of over 8,000 men and women, and stimulate the county's economy with over $280 million in direct expenditures.
Analyzing data from the Ohio Cultural Data Project, Cuyahoga Arts & Culture found that for every dollar contributed by the agency, 19 dollars were pumped back into the economy.
With $80 million invested since 2007, executive director Karen Gahl Mills says that the results are clear: Speaking with the Plain Dealer in Cleveland, she said "The geographic impact is bigger. There's more arts and culture activity happening in more places for more people."
To view a pdf of the report, click here.
To view the Plain Dealer article, click here.
To see videos of some of CAC's cultural partners, click here.