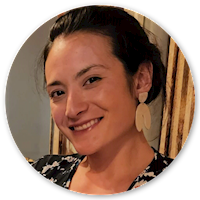 Rebecca Roscoe is the senior research associate at SMU DataArts, and works on compiling and analyzing data on arts organizations and their communities nationwide while developing reports on important issues in arts management and patronage for consumption by arts leaders, funders, policymakers, researchers and the general public.
 
Rebecca has co-authored papers on topics such as organizational financial and programmatic health, the impact of COVID-19 on the arts and culture sector, workforce and audience demographics, and the Arts Vibrancy Index, which highlights the 40 most arts-vibrant communities in America.
 
Rebecca is a summa cum laude graduate of Temple University and resides in Pennsylvania. Prior to joining the research team at DataArts in 2014, Rebecca worked as a market researcher for consumer loyalty initiatives.
 
Her love for the arts is further demonstrated by her involvement as executive director of an education-based circus nonprofit, the Philadelphia Spin Coalition.

Education
B.A., summa cum laude, in advertising research and anthropology, Temple University

Recent Work
 
Chorus Operations Survey Report 2022. SMU DataArts & Chorus America
 
Pandemic Priorities: Exploring unemployment and demographic characteristics of arts and culture workforces and artists across the U.S. 2021. SMU DataArts
 
Engaged by the Arts 2019. SMU DataArts & the Houston Endowment