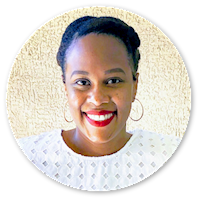 Monica serves as the Engagement Manager for SMU DataArts, where she works to deepen engagement and awareness of SMU DataArts resources among arts and cultural organizations. Before joining the SMU DataArts team, Monica worked as a staff leader for student success and outreach efforts in the Multicultural Center at the University of Texas at Dallas, within the Office of Diversity and Community Engagement. She specifically supported underrepresented minority students in areas of success and retention and continues to serve as a mentor to many college students. Her passion has been to serve communities that have been underserved and underrepresented in many capacities and to be a champion of diversity and inclusion, specifically in the world of higher education. Monica received her Bachelor of Arts degree in History and Communication Studies at Texas Tech University and holds a Master of Science in Higher Education Administration from Texas A&M University-Commerce.
Cultural Pursuits
African & African American Histories | Art | Literature
Hidden Skill
Giving unsolicited advice.
Hometown
Dallas, Texas
Secretly Wants To Be
A background dancer for Beyoncé.