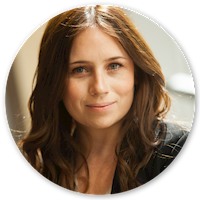 Courtney Crews comes to us from Southern California where she has been heavily involved in the nonprofit sector for a number of years, in particular, under the Development and Marketing departments. Her experience stems from her studies at California State University, Long Beach where she earned a BA in Art History with a focus on Modern Art. Her previous role as Membership and Development Officer at Laguna Art Museum revolved around building important relationships with patrons of the museum who advocate its vision of maintaining a legacy for California-based art and improving strategies for engagement and fundraising. She also has several years of experience working for one of the most popular children's science centers in Southern California where she managed creative services for all three campuses and coordinated regular community events. Aside from her work experience, she is also an active advocate and volunteer in the communities she's lived in, including working with Big Brothers Big Sisters, volunteering at art festivals, galleries, and museum events, and providing free haircuts to the homeless on Skid Row. 
Cultural Pursuits
Writing | Photography | Graphic Design
Hidden Skill
Making playlists that will transport you to a certain time, place, or feeling. 
Hometown
Orange, California
Secretly Wants To Be
Interior Designer