PHILADELPHIA, PA – DataArts, the respected national resource for in-depth data about nonprofit arts, culture, and humanities organizations, announced the addition of Kathy Lindenmayer to its leadership team as Director of Development and Partnerships, effective January 29, 2018. Lindenmayer joins DataArts following a six-year tenure at Grantmakers in the Arts (GIA), the national association of arts and culture funders, where she was Director of Development and Membership.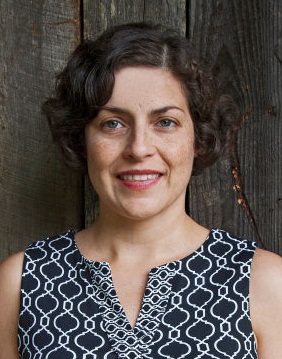 "Kathy is a tireless advocate for developing sustainable arts and culture organizations of all sizes," said Caralyn Spector, Interim President and CEO of DataArts. "Her passion for promoting equitable funding practices and smart approaches to organizational financial health in the arts aligns well with DataArts' values. Kathy's deep understanding of the needs of the sector and the grantmakers who support and nourish it will be an integral part of the next phase of DataArts' strategic growth. We are thrilled to have her join our team."
At GIA, Lindenmayer oversaw fundraising and development strategy, expanding the member base by 24%, increasing membership income by 70%, and helping to position the organization as a respected voice not only in the arts but across the field of philanthropy.  Prior to GIA, Lindenmayer held membership and development positions at prominent Seattle arts organizations, including the Frye Art Museum, Book-It Repertory Theater, and Seattle Children's Theater. She has served on the board of Spectrum Dance Theater, and has organized visual arts and music events including an exhibition of international sound art at the 2011 Bumbershoot Festival. She was named one of Seattle's City Arts Magazine's 50 inaugural "Culture Makers."
"DataArts has incredible potential to contribute to not just the overall health and vibrancy of the arts and culture sector but to help level the playing field and elevate underrepresented organizations," said Lindenmayer.  "I look forward to the opportunity to work with DataArts' smart and dedicated team."
About DataArts
DataArts' mission is to empower the nonprofit arts and cultural sector with high-quality data and resources in order to strengthen its vitality, performance, and public impact. DataArts serves as an important catalyst for data-driven decision-making, resulting in stronger management for arts and cultural organizations, better informed funding policy for grant makers, and a rich information resource for advocates and researchers. Visit us at culturaldata.org.